Expert AC Repair in Belleville
Quinte Air Supply proud to be a trusted source of air conditioning repair in Belleville, ON. You can count on us for attentive, detail-oriented work together with warm, courteous care. Our technicians are licensed and insured, and they undergo continuous training so that they can work on the latest cooling units. We service all makes and models, both ducted and ductless.
Customers appreciate that we:
Are a family-owned and -operated company
Have been serving the area since 1988
Are a Dave Lennox Premier Dealer
Offer residential, commercial, and industrial services
The community has supported us for so long that we're excited return the favour. We regularly give back to local businesses, charities, and associations. We support local sports groups and organizations like the Cancer Society and Hospice Quinte. Our company even participates in a co-op program where high school students are able to gain hands-on experience doing HVAC work.
Belleville's Best for Air Conditioning Repair
There are numerous signs you can look for that will alert you to the need for a Belleville air conditioning repair. These can include short cycling, uneven cooling, abnormally high utility bills, and unusually loud noises from the unit. Have us come over to determine what's wrong. Our inspections are comprehensive, our diagnoses accurate, and our price quotes fair and upfront.
We can easily address:
Faulty capacitors
Worn motors, fans, and belts
Malfunctioning thermostats
Air leaks and refrigerant leaks
Our team can seal ductwork, clean the vents, and even replace your air filters. No matter what your AC repair job may require, we'll never leave a mess behind.
Handling Emergency AC Repairs 24/7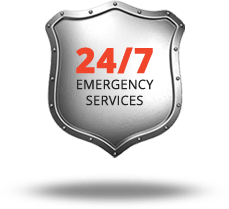 You may be faced with an emergency like a refrigerant leak, an overflowing condensate drain line, or an AC that won't switch on. In that case, you can take advantage of our 24-hour AC repair availability; we'll respond in no time. Scheduled or unscheduled, though, you can expect us to always treat you and your property with respect. No project is too simple or complex for us.
On the other hand, some air conditioning repairs can cost enough that Belleville residents might consider replacing the whole system. If the compressor has locked up, for example, and your AC is over 15 years old, we might recommend replacement. Whether you need an AC repair, installation, or tune-up in Belleville, call us at Quinte Air Supply. Ask any questions or schedule an appointment over the phone today. We also offer heating repairs!